Womanthology: Heroic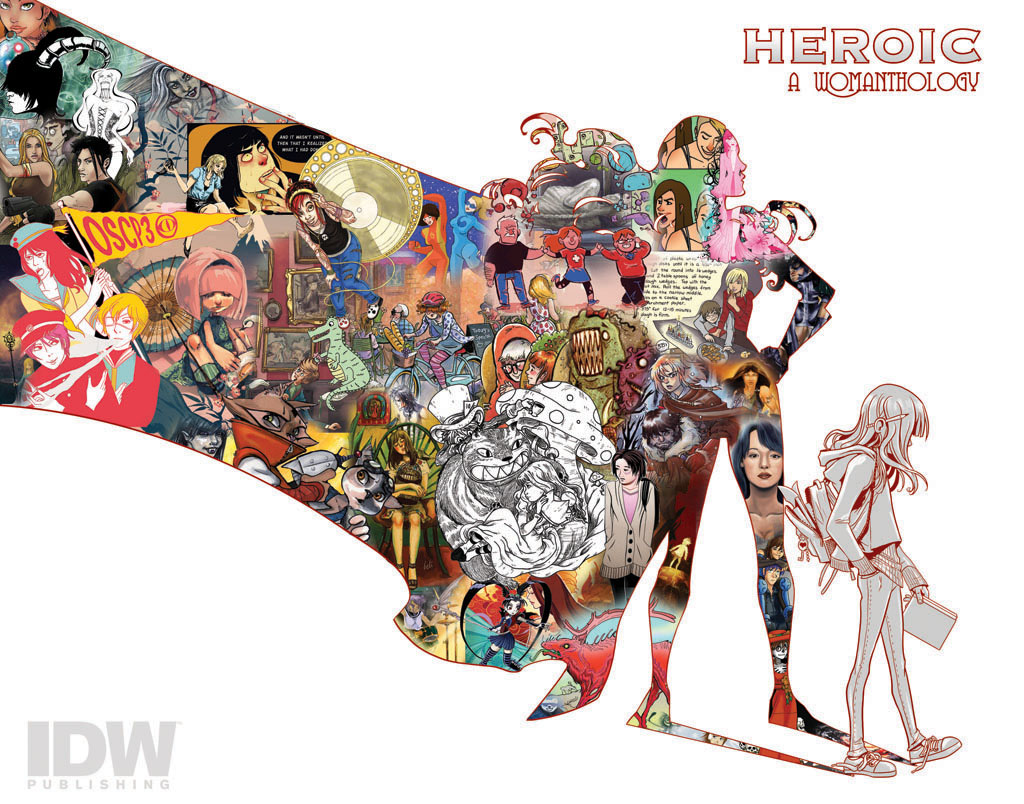 More than 150 women comics creators come together in this anthology of short stories focusing on heroism. Heroes come in many forms, as do these stories. Characters save cats from trees, planets from invasion, and lives from ruin in these stories created by experienced professionals and brand new beginners. Creator information is given for every story, and a fantasy comic strip runs throughout the book in the margins.
Appeal: Superheroes, short stories, science fiction, fantasy, good female characters
Art: Varies widely by story, from Western to manga style and from professional to amateur
Text: Varies widely by story. Some are conversational, some dramatic, some mostly narrative
Other: The book was crowdfunded and published by IDW. The profits go to the Global Giving Foundation. A second volume, Womanthology: Space, was published in 2012.

De Liz, Renae, ed. Womanthology: Heroic. San Diego, CA : IDW, 2011. Print.