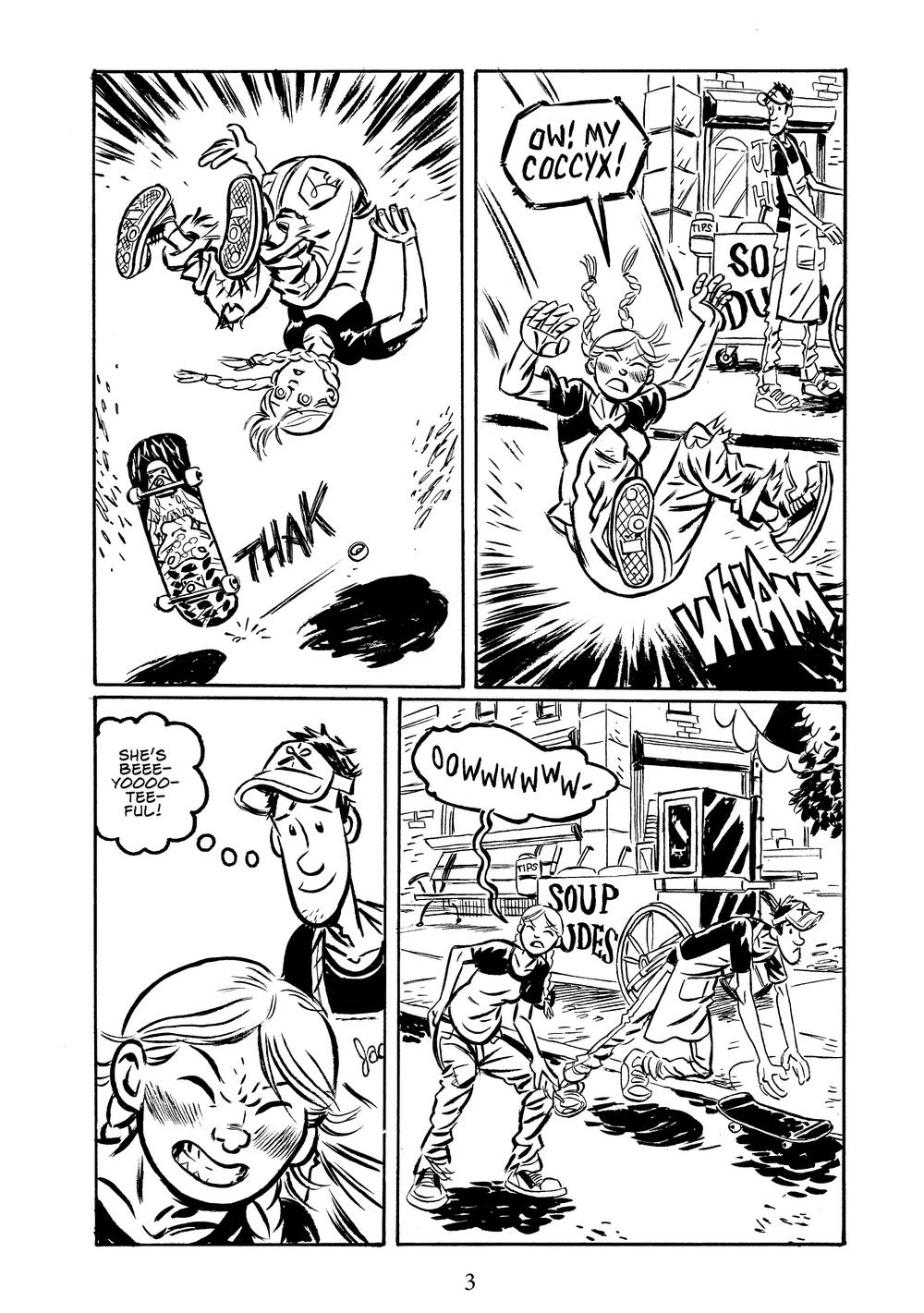 Jane has just moved to town when a skateboard accident turns into a date with the cute guy who sells soup on the corner. Jack and Jane get along great; they're both young, broke, and enjoying a laid-back lifestyle. But Jack has dated a lot of the women that Jane knows, and their bad experiences with Jack lead them to form the Cute Girl Network, which is dedicated to spreading the word about Jack and his many shortcomings. Will Jack shape up for Jane? Will Jane take her friends' advice? Will Jane and Jack break up? Living life according to yourself is hard to do, but sometimes it's necessary.
Appeal: adult relationships, friendship, good female characters
Art: Black and white, smooth lines
Text: Conversational, casual
Other: M.K. Reed writes the webcomic About A Bull.
Awards: M.K. Reed's Americus was a YALSA Great Graphic Novel for Teens in 2012.
Means, Greg. Reed, M. K. Flood, Joe. The Cute Girl Network. New York : First Second, 2013 . Print.